The instructor has the ability to create and maintain interest as well as create
​a sense of urgency on forklift safety - Todd


Safety 1st Fork Lift Training Inc.

operator training is site specific at clients' facilities.
​All courses are comprised of several elements: classroom instructions, pre-shift inspection of lift trucks, propane safety & cylinder exchange and industrial battery safety. ​
​The classroom instructions are followed by one-on-one evaluation of each experienced operator on the lift truck he/she is or will be assigned to operate.

​​A complete and comprehensive training report, operator certificates and ID cards are issued on successful completion of all training courses and experienced operator evaluations.
​​
DID YOU KNOW...
​

​The Occupational Health and Safety Act & Regulations for Industrial Establishments
​specify any person operating a lift truck i.e. forklift, reach truck, powered pallet truck must be competent in performing the work, using prescribed safety and operating procedures
​& practices.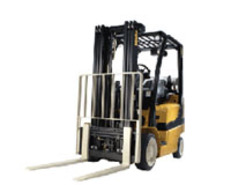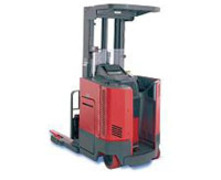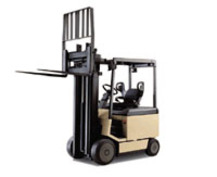 Safety 1st Fork Lift Training Inc. Karsten H. Reitz Certified Trainer Tel: 705-436-6303 Fax: 705-436-5294 Serving Toronto + GTA ​and All Areas Between Niagara Falls to North Bay,
​Goderich to Peterborough since 1997 ​www.safety1stforklifttraininginc.ca is designed and maintained by www.infinitegraphicimaging.com
SITE SPECIFIC TRAINING ONLY - WE COME TO YOU
Novice & Experienced Lift Truck ​Operator 8 Hour Safety Course + Experienced Operator Evaluations


_________________________________​



Experienced Operator 4 Hour Refresher Course + "On-Truck" ​Evaluations


_________________________________​​



​​Novice Operator 8 Hour "On- Truck" Training Session One-on-One with Instructor


_________________________________​​



​​Experienced Operator Evaluation
​of New Employees Claiming Previous
​Lift Truck Experience


_________________________________​​



​​Pedestrian, Plant & Warehouse Worker "Lift Truck Safety Awareness" Course


_________________________________​​



​​Supervisor "Lift Truck Safety
​Awareness" Course


_________________________________​​



​​Forklift Propane Cylinder Safety
​& Changing Instructions


_________________________________​​


​
Battery Safety Instructions for ​Electric
​Lift Truck Operators
Site Specific ​​Customized ​Training Programs:
Serving Toronto + GTA and All Areas Between Niagara Falls to North Bay, Goderich to Peterborough since 1997